Pure Earth Collection set up and ran the Eco Mama and Baby Fair where they sold their eco baby and kids products
As part of our mission to promote natural products for babies and sustainability for the planet, last weekend we hosted the inaugural Eco Mama and Baby Fair in Shoreditch, London. So what was it all about, who came and what happened?
WHAT WAS IT ALL ABOUT
The eco sub-sector within the baby market is such an important one, not just for the planet but for the health of our babies too. With the rise in synthetic and often toxic fabrics and ingredients in our babies' products, we wanted to create a safe environment where parents could come and shop for natural and sustainable products from brands who really care.
By bringing together brands and likeminded people in this way, we hope to create an eco community who can support each other, collaborate and share ideas. And most importantly, a community which will grow in strength and number year by year until eco becomes mainstream, and natural baby products are the norm.
WHO CAME
We were so proud of the brands who joined us at the event, they are truly inspirational companies run by people who have the best interests of your babies and the planet at heart. We had eight baby focused brands and 12 other sustainable brands in the store.
Naturalmat Baby were there with their handmade mattresses and organic cotton sleep suits. Nadi Baby had a carefully curated selection of toys and clothes, Kin and Kloth were displaying their beautiful organic cotton hammam towels and kids ponchos and For First Steps had unique and imaginative natural and eco toys. Cloud and Cuckoo brought their cleverly designed natural rubber teethers (hands down my daughter's favorite toy!), Little B brought their handmade origami mobiles, teething toys and popular wooden rattles and Lily and Mortimer their peaceful and soft organic bedding. Pure Earth Collection had their best selling organic bamboo sleeping bags, natural foam play mats and other organic nursery essentials. Stroodles were selling biodegradable straws, perfect for kids and parties, and Cut le Crap their no nonsense natural skincare range.
The event also attracted a number of other visitors doing research into the sector who came to find out more about the brands and the products behind the event.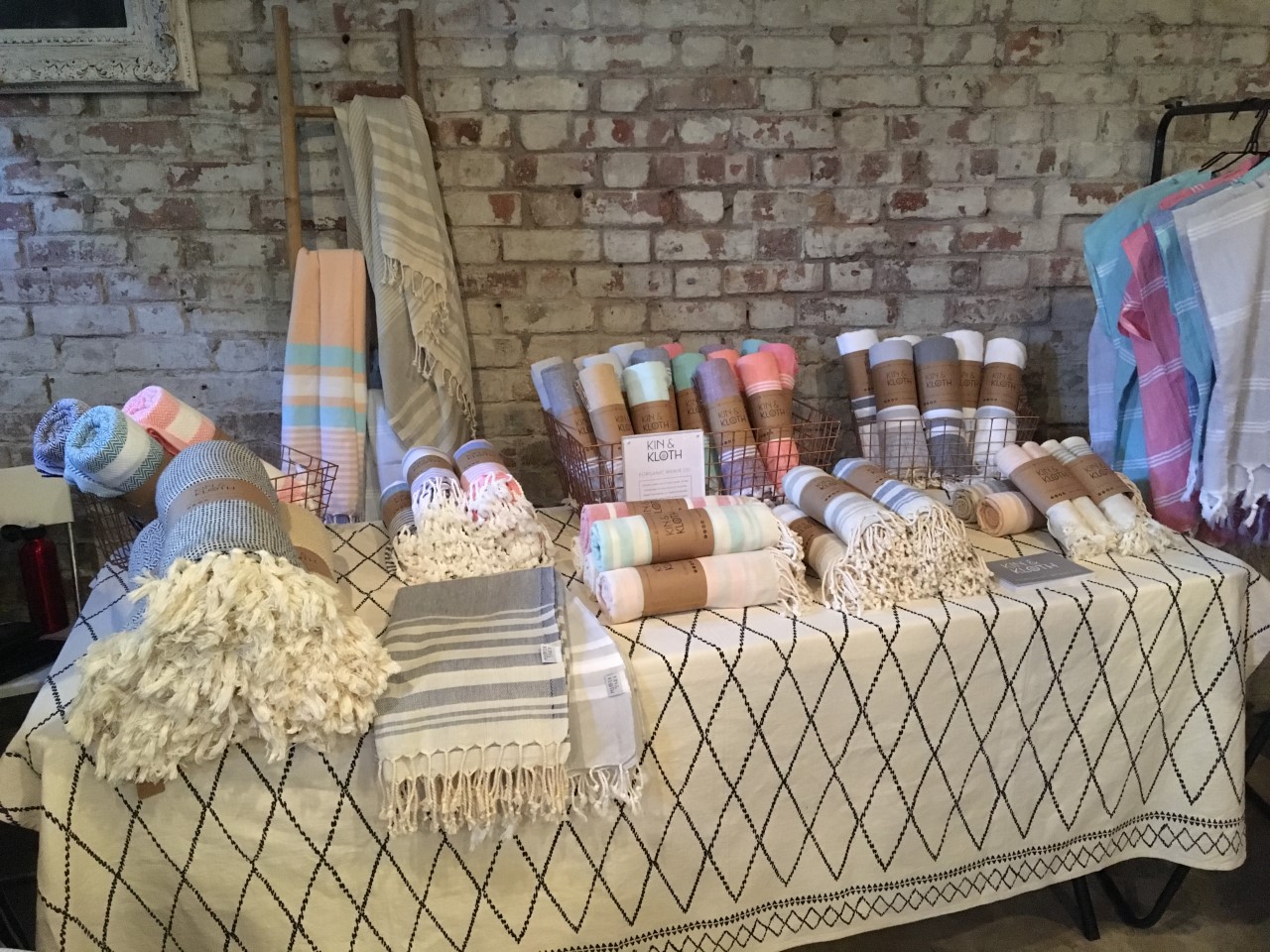 WHAT HAPPENED
Alongside the fair, the wonderful DoTERRA hosted an essential oils workshop focused on mother and baby on Friday afternoon. DoTERRA Wellness Advocate Kristi spoke to mothers about the powerful properties these natural oils can have on our health and wellbeing. From bruises and colds, teething, anxiety and sleep issues, essential oils can support you and your babies through the ups and downs of family life. We'll be sharing a short tutorial video with you on this soon.
On Friday evening shoppers sipped cocktails made by the amazing Xeco sherry and Sekeforde Botanicals while they browsed the shops and spoke to the ladies behind the brands.
Saturday kicked off with a flurry of eco shoppers and then things started to quieten down as the festivities for Pride took hold on the town – serving as a powerful reminder of how a small (at the start) movement can become huge!
AND WHAT'S NEXT?
Having pulled this event together in just six weeks, we're planning on bringing you the next, much bigger, instalment before the end of this year. With more time to plan, more brands involved, influencers, journalists, nutritionists and more all keen to take part, we'll be sharing the new date with you for your diaries soon!
We're creating an eco marketplace and a community to come together to build friendships, collaborations and make our sub-sector mainstream. We've only just begun!
For more information on Pure Earth Collection and their products, click here.